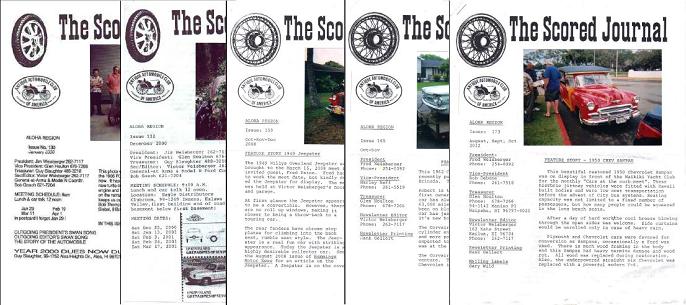 FEATURE STORY - THE SCORED JOURNAL
The Scored Journal is a publication of the Aloha Region of the Antique Automobile Club of America.
To view the archived issues of the Scored Journal click on the year you are interested in the navigation box on the left side of this page. Then click on the photo of the specific issue. Each issue is in a PDF format and the size of the file is included below the list of articles.
There is an alphabetical list of articles. To see the list click on "Index" in the navigation box.
.
All original material in the Scored Journal is the property of the Aloha Region AACA. All material from other sources such as quotes from other publications and flyer inserts remain the property of the original copyright holder.